Double Side ID Card Printer in Tamil Nadu
The Double Side ID Card Printer is extremely fast, powerful, and efficient. Using advanced encoding technologies, this desktop printer is the best solution for issuing personalized cards, from the most simple to the most secure. Primacy is available in single and dual-sided versions and is the ideal choice for printing and encoding cards in medium and large runs.Quality sourcing Training/skills transferSpeed and versatility A long term vision Adaptability Sustainable investment.
Double Side ID Card Printer in Tamil Nadu
We are a leading retailer and provider of ID card solutions. They are mainly used in public and private places such as large shopping malls, schools, banks and universities. These ID card solutions are made of the highest quality raw materials obtained from certified suppliers. Cards, digital ID cards, label and roll printing machines, and pocket bags. We accept requests from all parts of Tamil Nadu and South India.
Double Side ID Cards Printer in Tamil Nadu
We are the leading ID printer supplier, dealer, distributor and distributor in Tamil Nadu, including Chennai, Madurai, Coimbatore, Salem, Kanyakumari, Nilgiris, Tirupur, Vellore, etc. We are one of the leading ID printer personality distributors and distributors in southern India, such as Tamil Nadu, Kerala, Karnataka, Andhra Pradesh (Andhra Pradesh), Pondicherry, Andaman Nicobar, Lakshadweep, etc. Universal solution for batch printing and single card with versatility. Use an easy-to-install update program to print and encode various cards.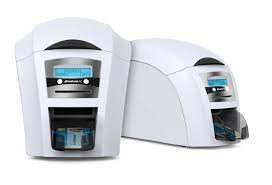 Double Side ID Card Printer in Tamil Nadu
Transparent watermark on printed card image.When used with a map, the watermark area will be highlighted for remote visibility. There are 4 LED watermark protection templates to choose from in the printer driver. Verifiable Encoding You can use the online card encoding option to enhance your printer. Easy-to-encode card package details: Orphicard: Duplet Orphicard Duplet provides you with complete flexibility of watermark protection without additional card fees.
Double Side ID Card Printer in Tamil Nadu
It is specially designed to create high-quality ID cards on durable PVC plastic cards, and increases rewards. Ribbon: YMCKO 5 panel 300 image part number OR300 YMCKO (double-sided color) YMCKOK 6 panel 250 image part number OR250 YMCKOK (front color, black back) black overlay 600 image part number OR600KO monochrome resin 1000 image part number OR1000K-black and white Color Monochrome White 1000 Image Part
Double Side ID Card Printer in Tamil Nadu
Number mon OR1000K Blue 1000 Image Part Number OR1000K-Blue Monochrome Red 1000 Image Pair Number t OR1000K-Red Monochrome Gold 1000 Image Part Number OR1000K-Gold Monochrome Silver 1000 Image Part Number OR1000K- Silver card: pure white card made of PVC card with magnetic stripe pre-printed Aadhaar card customized printing card chip card (32 or 64 KB) RFID card contactless card adhesive card