Senses pollutants
Benefit from clean air everywhere, not just near the purifier. Placed across the room, SensorPod measures pollutants and communicates results back to the purifier. This ensures that the entire room has cleaner air.
Most purifiers don't know the air quality in the room. TruSens does, and reacts. 
The average air purifier doesn't provide feedback or measure air quality to ensure that cleaner air is being adequately delivered throughout the room. This may leave you wondering if it's really working.
With a remote SensorPod air quality monitor, there's no more guessing. Placed across the room, SensorPod communicates back to the TruSens purifier so it can automatically adjust its fan speed. This way, you can be certain the entire room is benefiting from cleaner air.
Maximizing cleaner air coverage
Remote sensing is the best way to accurately measure dust, allergens, and common pollutants in your room. SensorPod measures air quality and continuously transmits that data. The purifier displays the air quality readings and adapts output levels accordingly.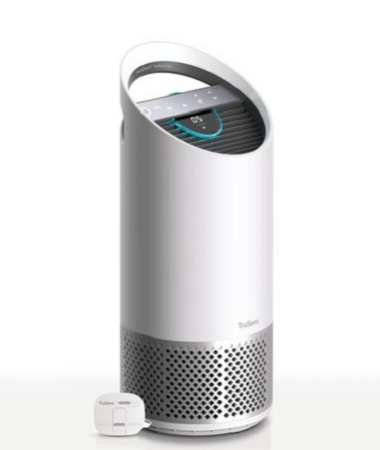 Medium Room
up to 375 sq ft with SensorPod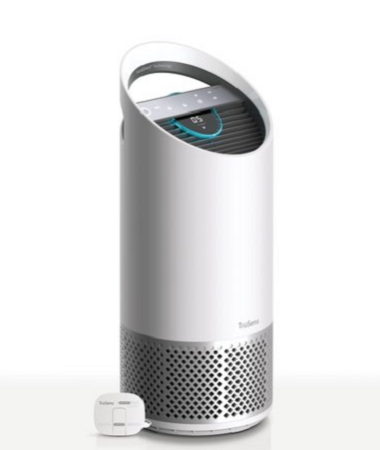 Large Room
up to 750 sq ft with SensorPod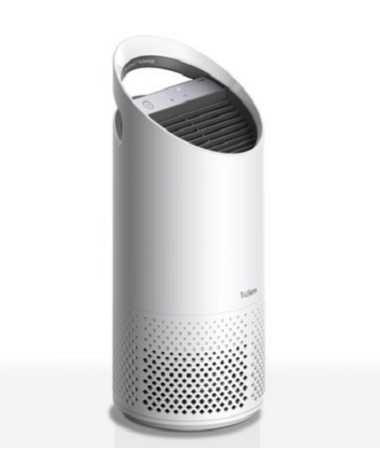 Small Room
up to 250 sq ft not compatible with SensorPod