Heavy Duty Paper Shredder Machine
Heavy Duty Paper Shredder Machine A paper shredder is a mechanical device used to cut the paper into either strips or fine particles. .In this age of identity theft, throwing away or recycling intact documents with personal names, addresses, bank information, social security numbers or any other type of personal information could lead to identity theft.Paper ShreddersBusiness owners have additional motivations for buying a paper shredder.
Heavy Duty Paper Shredder Machine
Regulations from both the Fair and Accurate Credit Transactions and the Health Insurance Portability and Accountability Act require all employers to destroy any documents containing employee's Social Security numbers, employment history, credit information, current or prior addresses and more.While you can hire a professional agency to destroy these documents for you, those services can cost several hundred dollars a year or more.
Heavy Duty Paper Shredders Machine
Even spending several hundred dollars on a paper shredder will save you thousands in the long run. When it comes to protecting your identity and avoiding legal consequences, a few hundred dollars is a very reasonable price to pay.The heavy-duty file shredder is the best file shredder, which can shred a large number of confidential documents and confidential documents in a convenient workplace with a high-performance file shredder.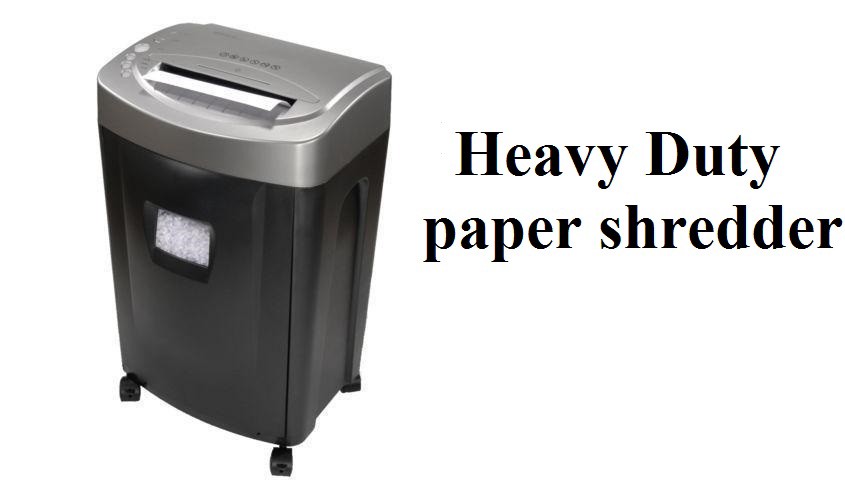 Heavy Duty Paper Shredder Machine
We guarantee that the installed wheel chippers can be easily replaced from one place to another with low maintenance costs. Operation: Designed for easy operation, no complexity, easy to understand and use controls: on/off and reversing function switch High feed speed, automatic reverse gear, for safety and productivity, automatic reverse and restart when running smoothly and high compared to other overloads High-performance paper shredders, energy-saving motors with a daily shredding capacity of 3500 kg.
Heavy Duty Paper Shredder Machine
Each disposable shredder can shred 140-150 sheets of paper without generating terrible noise. The volume of the large container is 200 liters.Working hours: 24 hours uninterrupted work, uninterrupted shaft: high strength, high quality We do not use any plastic to make durable paper shredders. Compared with other high-performance manufacturers, durable paper shredders can be obtained at the best price at the best price. This confidential high-performance document shredder can easily shred 140-150 sheets of paper per pass and 3500 kg per day.
The size of the cut at the exit is 10 mm to 15 mm. "organizations, businesses, and private individuals use shredders to destroy private, confidential, or otherwise sensitive documents.There are several kinds of papers you'll want to shred. Obviously, you'll want to shred old credit cards and documents that contain personal information. This is critical for personal security and is the primary reason most families buy a paper shredder along with a wireless printer