Document Lamination Machine In India
Document Lamination Machine In India In our everyday personal lives we deal with a lot of papers and some of these papers are more important than others. The most popular way to keep the important files preserved is to file them neatly but even with the files there is always a great risk of spoiling the papers or misplacing them. If you have to deal with various papers on a daily basis in your office, you can ensure that all your important documents like certificates, bank documents and others are sufficiently protected by laminating them.
Document Lamination Machine In India
Most people tend to get their important documents laminated from outside, especially the home users but for offices and commercial organizations it would be best advised to have a Lamination machine in the office; it would not only save cost but also help in effective paper management. Unlike the lamination machines that were available a few years back, the modern day machines are light-weight and also have a compact size.
Document Lamination Machines In India
We have the best quality document lamination machine in our Kubsimpex.As specialists in the field of office supplies, laminators and laminating accessories, we bring over 50 years' experience to all products in the GBC range. So no matter whether you're a business, school or home user looking to protect photos; preserve business cards; enhance A3 sized brochures or simply to waterproof signs, GBC laminators provide a clear and consistent finish every time.This ensures the product's performance and service life.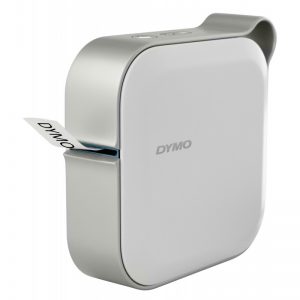 Document Lamination Machine In India
Further, we provide the finest Repair & Maintenance Services, at an affordable rate only for our machines.Our state-of-the-art infrastructural facility laced with all the necessary machinery and equipment, help us in the attainment of a number of the firm's predefined goals and objectives. The facility regularly upgraded, help us in maintaining our position in the market. To ensure smoother and effective management of the firm's operations, the facility has been parted into several highly operational units. These units, in the most united and dedicated manner, help us maximize productivity.
Document Lamination Machine In India
FEATURES: This JD9 A3 Laminator is loaded with features. Lesser Warm-Up Time, Light signals when the machine is ready, special rollers for uniform and bubble free lamination, Hot and Cold lamination and reverse function, Gradual temperature control system, and complete metal body with smart looksEASY TO USE – Turn on the power switch, READY indicator light turns to red, when temperature reached the requirements, then put picture with pouches into laminator and start laminating.We also have range office equipment on offer- Paper cutter, ID card Cutter and many more…
KNOB TO REMOVE JAMMED POUCH (In case of loss of electricity or if pouch is entered from the unsealed end) – Once there is a paper jam in the process of laminating, immediately turn off the machine, to,remove the jammed pouch insert the knob on the side of the machine then slowly turn the knob to solve the problem and re-laminate.WIDE APPLICATION –JD9 Mini laminating machines can be used for home, office, school, art and so on.Please note!!! Warranty is confident to order! 12 months worry-free warranty. There are A3 laminator machines for purchase as well; you can check the Product Description to learn more.jD9 is a Registered Trademark.